Forensic Video Streaming
Our Expertise
Schaefer Engineering continues to provide advanced technological solutions with our new industry leading video monitoring, streaming, and recording system purposely designed and built for forensic investigations and evidence examinations.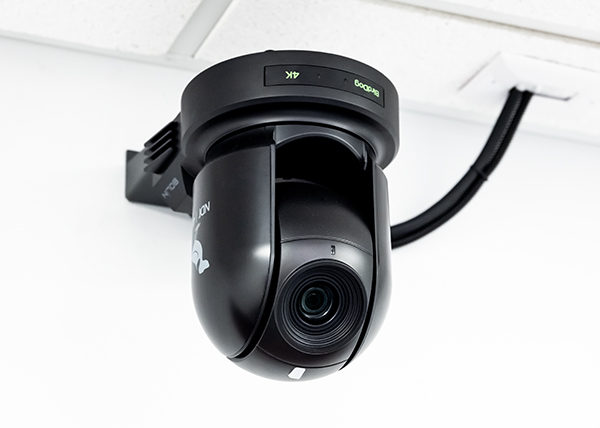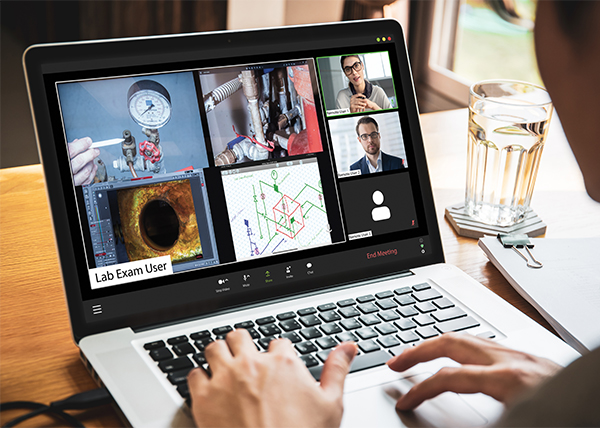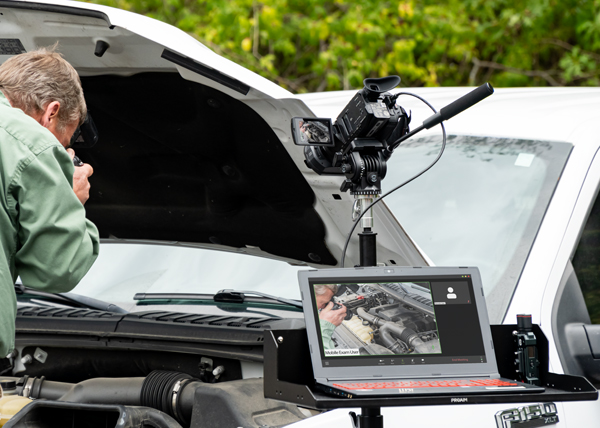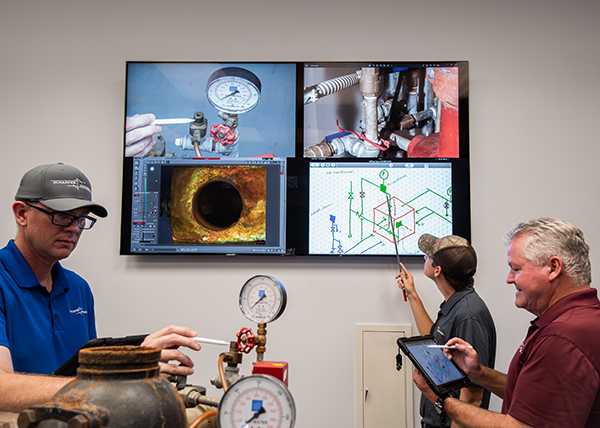 Solutions
Remote Engagement: Real-time online video streaming allows participation in comprehensive evidence and component examinations remotely, ensuring seamless collaboration and preventing delays due to potential travel restrictions.
Laboratory Displays: Large 4K monitors in each lab present a detailed and magnified view of ongoing activities without overcrowding the work area.
Local Monitoring: On-site conference room monitors offer a continuous feed of laboratory activities. Be present while conducting other work activities if necessary.
Simultaneous Observations: Monitor multiple artifacts and activities concurrently, enhancing efficiency in both in-person and remote participations.
Facility Rental: Our laboratories and video monitoring infrastructure are available for reservation. Service includes an expert technician to control the video system and other lab equipment.
Modular Video Inputs: Our system supports an array of interchangeable video sources including:

4K Overhead PTZ (Precision Pan, Tilt & Zoom) Cameras, and Mobile Lab Cameras allow for adaptable and detailed views of lab activities.
Stereomicroscope and metallurgical microscope streaming for detailed examinations.
Photographs, diagrams, online resources, and more from lab computers.
Guest device sharing, from laptops to iPads to cameras allows seamless sharing.

High-Capacity Recording: Our system can be set to record up to four 4K inputs simultaneously for hours, ensuring comprehensive capture of all critical details.
4K Resolution: Benefit from high definition 4K monitoring for optimal precision in real-time forensic interactions.
Equipment
Integrated Inspection Laboratories: Our facility has three fully equipped inspection labs. These areas can be integrated for examinations spanning from large artifact examination to microscopic analysis.
Precision Cameras: Our facility employs three 4K PTZ (Precision Pan, Tilt & Zoom) cameras, optimally positioned in the main, metallurgical, and high bay laboratories.
Mobile Recording Capability: The rugged video mobile cart, battery-powered and supporting wireless video streaming, ensures flexibility in both indoor and outdoor locations.
Multi-Input Control and Streaming: Monitor and stream up to 4 video inputs concurrently, flexibly switching each monitor between multiple possible inputs, including cameras, microscopes, laptops, iPhones, iPads, and more.
Optimized Displays: With antiglare coating, a wide viewing angle, and boasting 85 inches, our full 4K monitors provide high quality local viewing.
The entire forensic video streaming system was designed, specified, and implemented by our talented Schaefer Engineering team.