Ben Fischer, PE - Project Engineer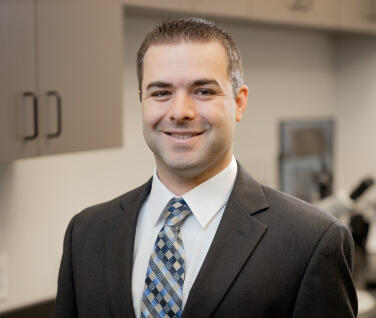 Schaefer Engineering, Inc. is pleased to introduce Ben Fischer, PE as a Project Engineer who has been training with the team and developing his forensic engineering knowledge and capacity since September 2017. Mr. Fischer brings a wealth of experience in mechanical and electrical equipment design and product failure analysis while working for over a decade in heavy electrical manufacturing industries. Additionally, Ben has expertise in solar system design and installation, having spent over 5 years operating a solar installation company.
Since joining Schaefer Engineering in 2017, Mr. Fischer has worked with product and equipment failure investigations, fire and explosion cases as well as automotive crash reconstruction. He is a licensed Professional Engineer in the states of Missouri, Illinois, Kansas, Arkansas, and Iowa and is a NAFI Certified Fire and Explosion Investigator (CFEI). Additionally, Ben is a certified Bosch© CDR Tool Technician qualifying him to download EDR data in passenger vehicles. Ben also has deposition and trial testimony experience.
Ben will play a vital role in applying new technology and innovation to forensic engineering investigations. He is an experienced FAA Licensed Part 107 Drone Pilot with over 1,000 minutes of flight time capturing high-resolution aerial documentation of fire, explosion, and vehicular accident scenes.
Additionally, Ben is a 3D Laser Scanner operator capable of collecting highly accurate measurements and detail of structures, vehicles, and roadways that are often difficult to accurately and timely document. With the use of the latest Faro® scanning equipment and a variety of powerful computer graphic software, the firm is able to provide photorealistic imaging and 3D models to enhance the visualization, understanding and presentation of complex incidents. The scanned data, images, and even fly-through videos can be shared utilizing easy to use applications that do not require proprietary software to view and maneuver through a scene.
Applying innovation and new technology that Schaefer Engineering offers coupled with his wide range of engineering experience makes Mr. Fischer a valuable resource for several types of forensic engineering investigations. He is ready and available for your next case or claim and his billing rate is currently $190 per hour.
Contact Ben Fischer
Email: Ben@SchaeferEng.com
Cell: 636-368-5962
Office: 636-332-6464